#A12BRIDE - BOHEMIAN WEDDING IN SUNNY PORTUGAL.
#A12BRIDE Sinead wears the bohemian Dylan gown by Daughters of Simone at her colourful wedding in glorious sunshiney Portugal.
I am so excited to blog this wedding - not only because it's freaking amazing but also because Sinead was the first person to order a DOS dress from Archive 12. This marked the beginning of things changing massively for the business and put us on the fabulous path we are now on, so thank you Sinead!!
Bur back to more important matters - Sinead chose the racer back style crochet lace gown DYLAN and paired it with the most amazing giant floral crown and yellow shoes. Her effortless style just oozes out, and by the size of her smiles it looks like an amazing day all round. I LOVE the yellow walls, the dancing in the streets and the general party atmosphere.(who doesn't love to be followed around by a Jazz band?!!) Plus Sinead is a total BABE in that dress.
Enjoy this one guys.
Dress - Dylan by Daughters of Simone
Photography - Miguel R fernandes
venue - Quinta de Sant'Ana (Gradil, Portugal)
Flowers- Inscape flowers (Newry)
Groom/Groomsmen Suits - Topman
Bridesmaids - Zara (very last minute had a slight last min disaster lol)
Hair & Makeup - Rita Rodrigues (Ericeira, portugal)
Music/Entertainment- Cottas Club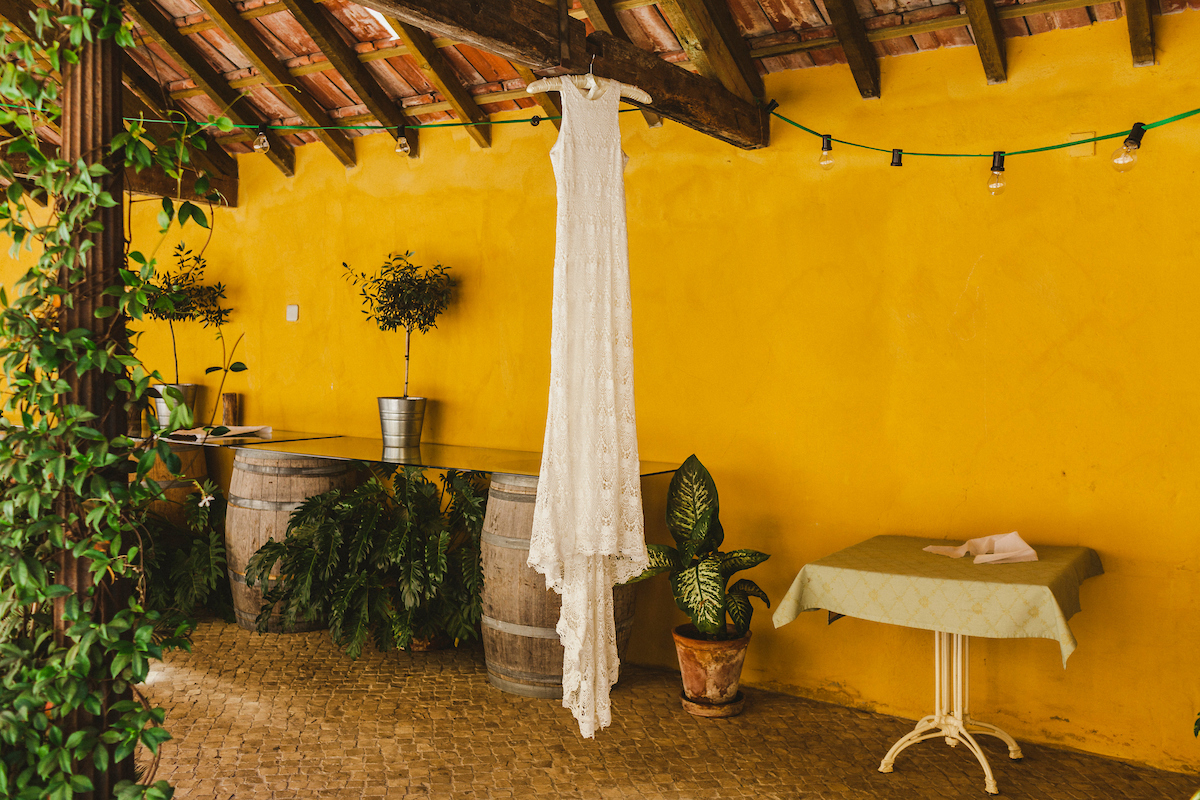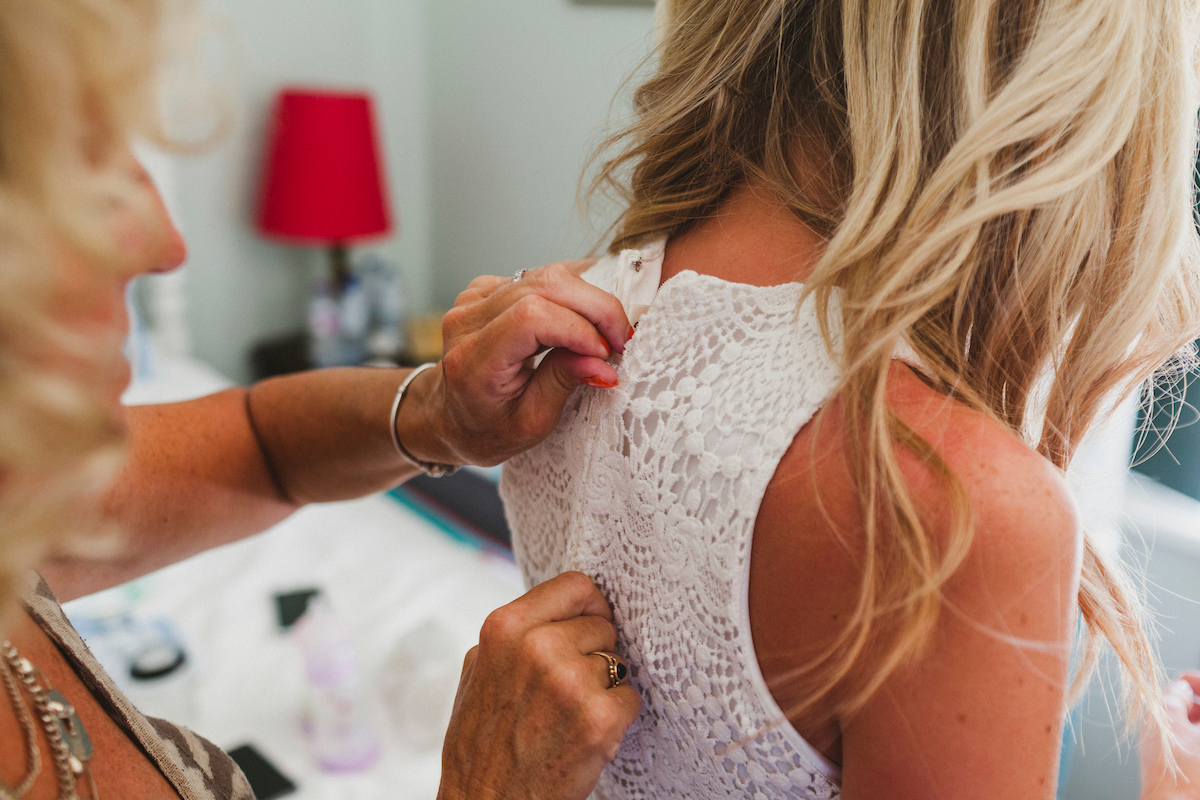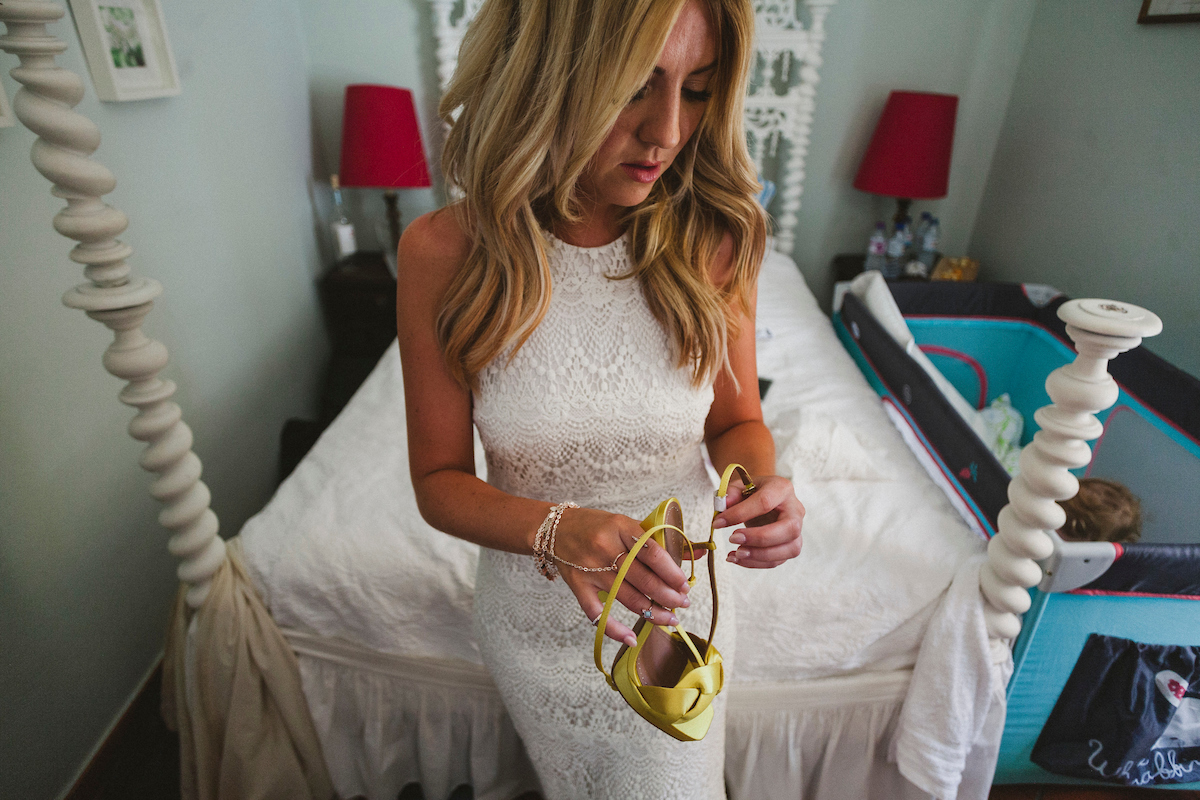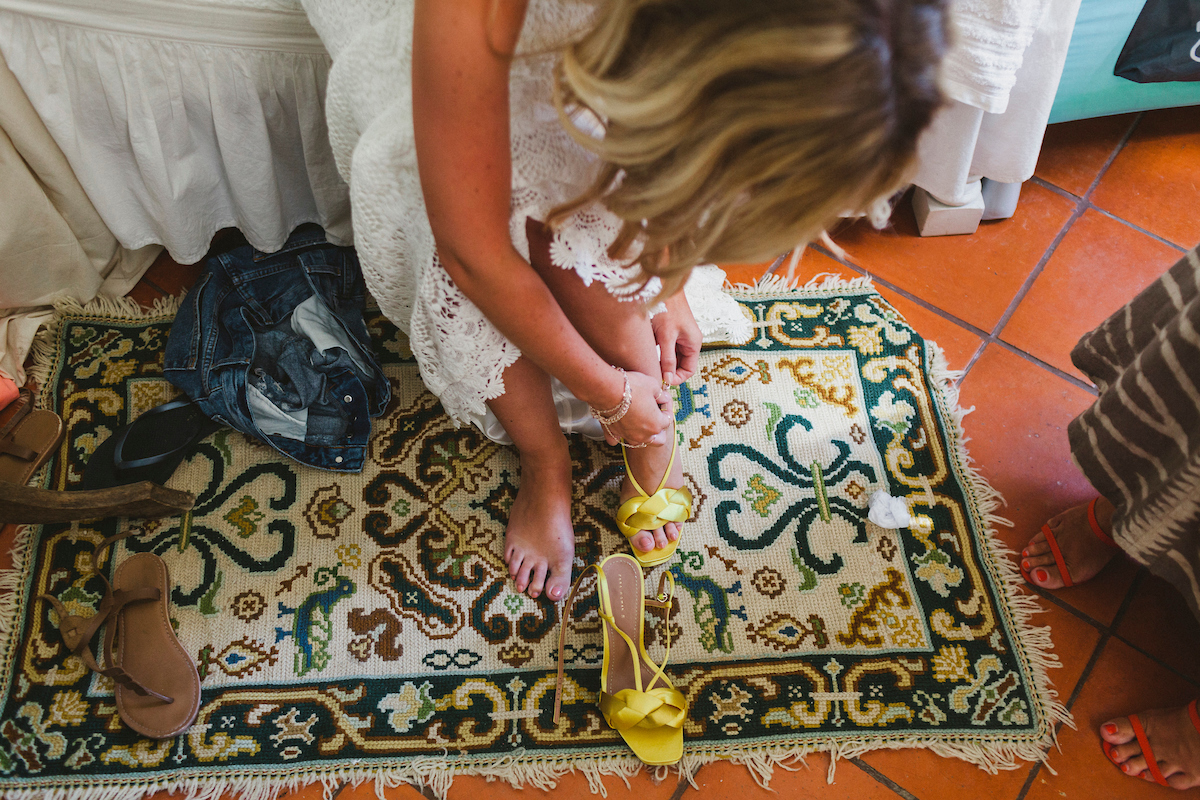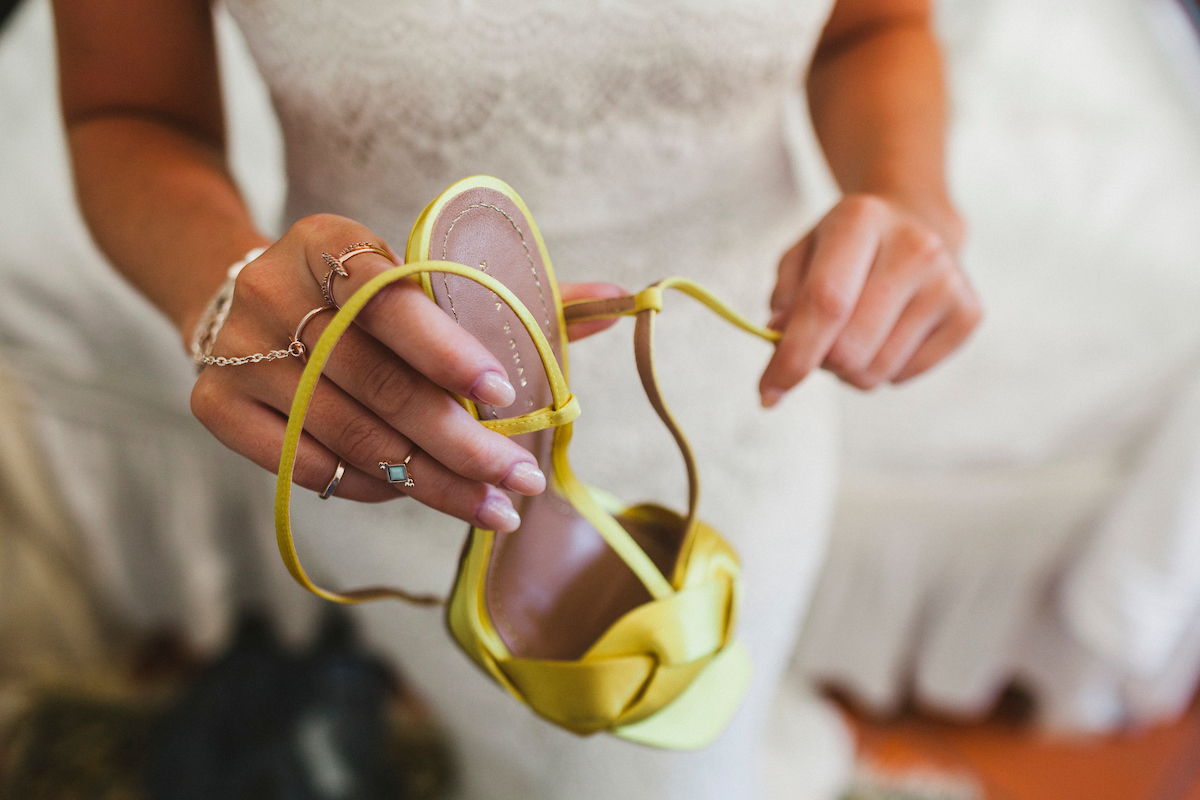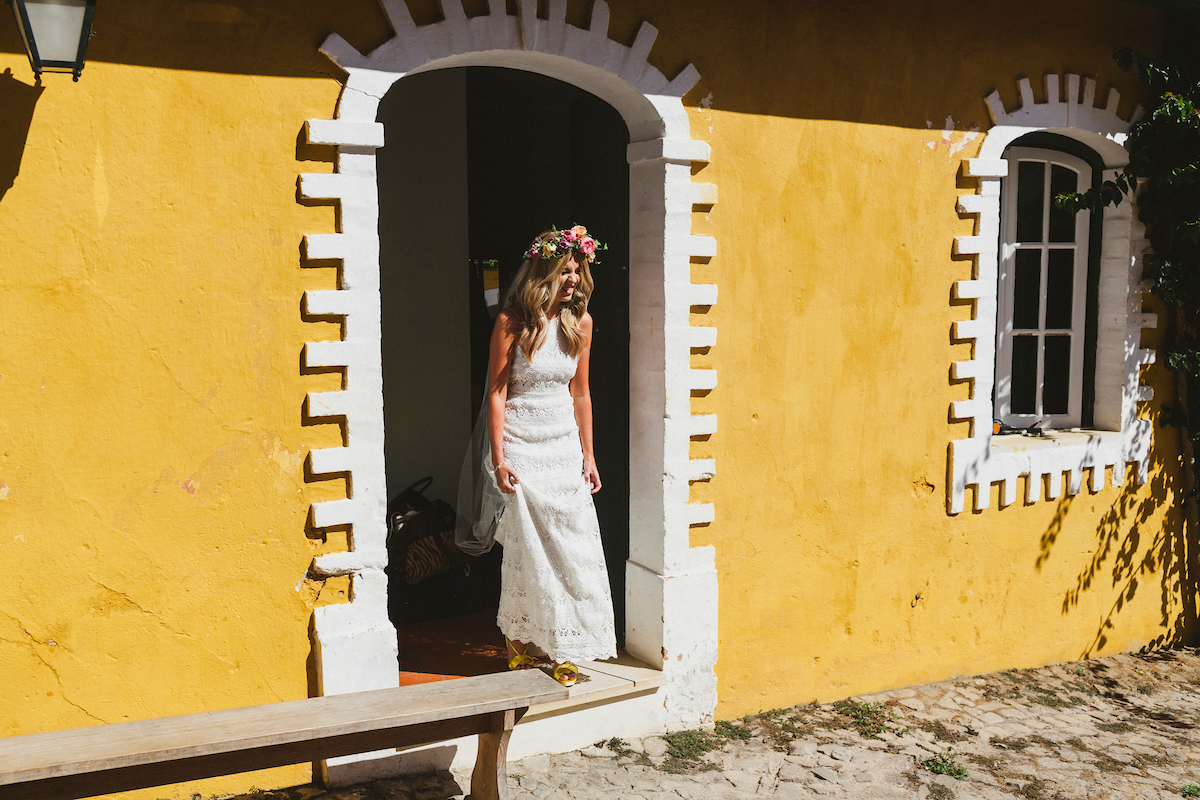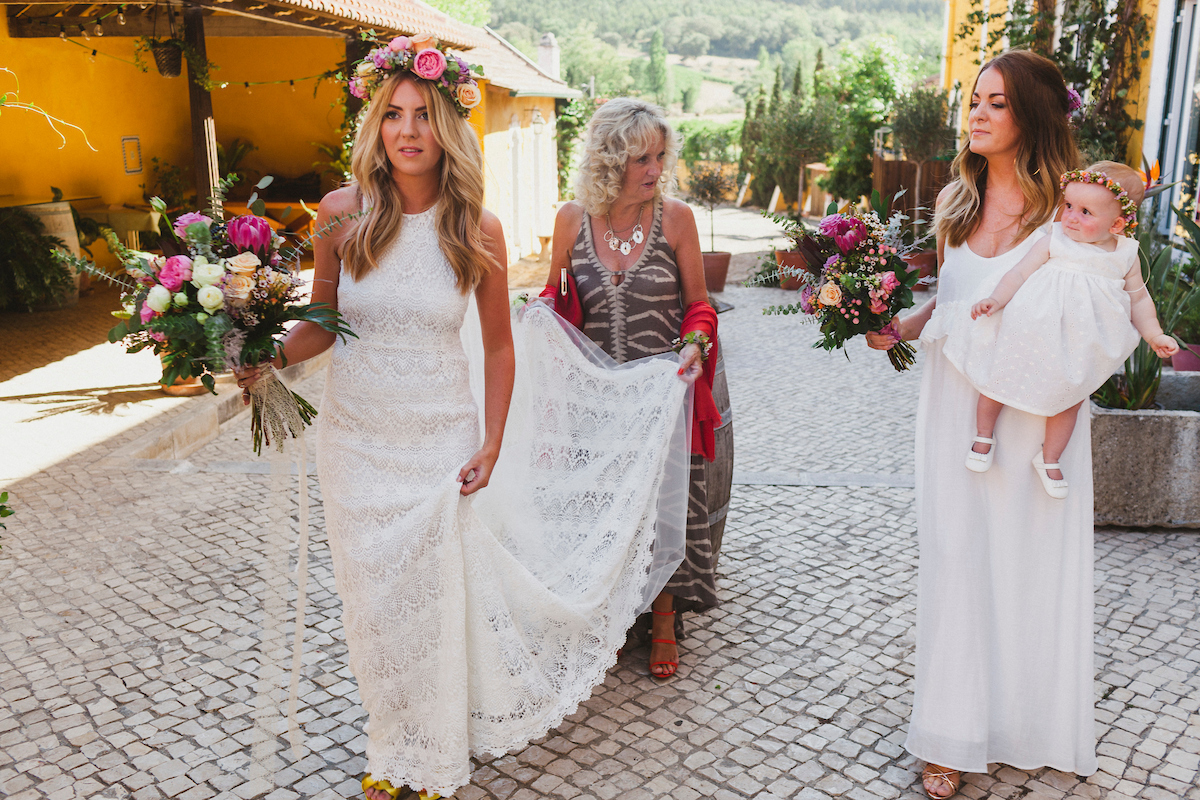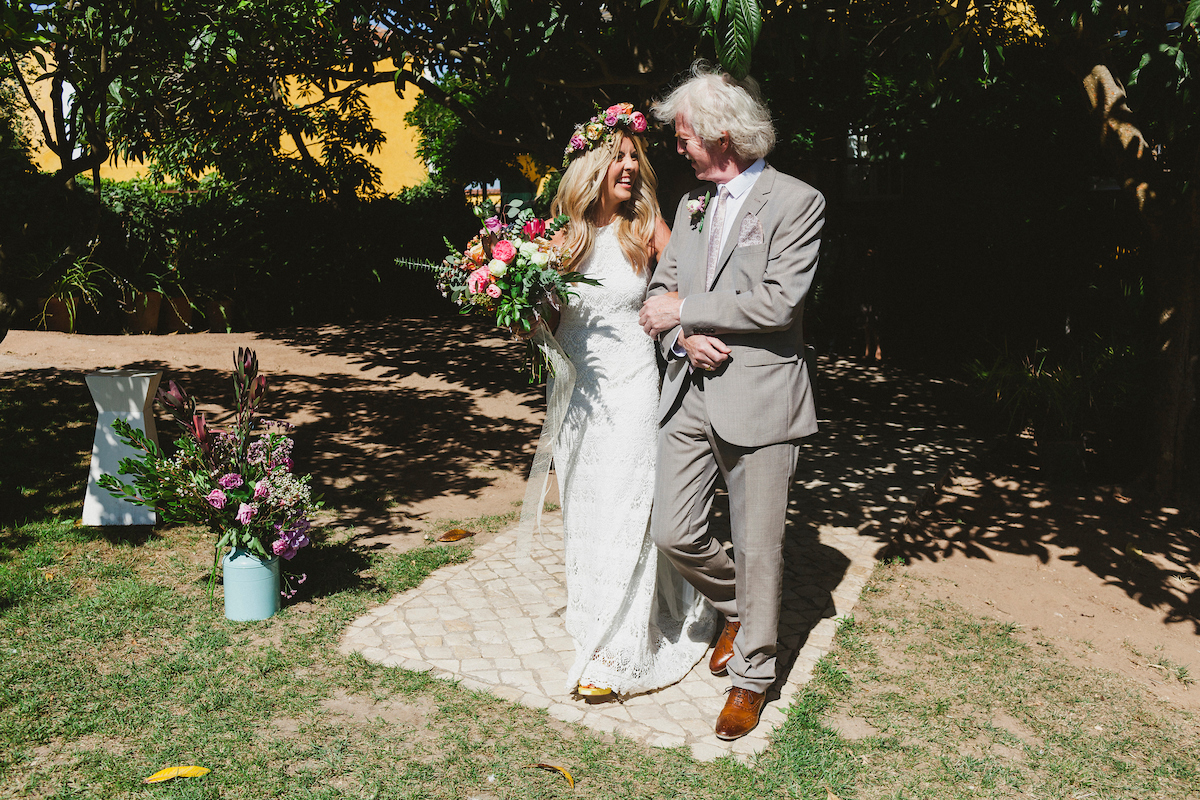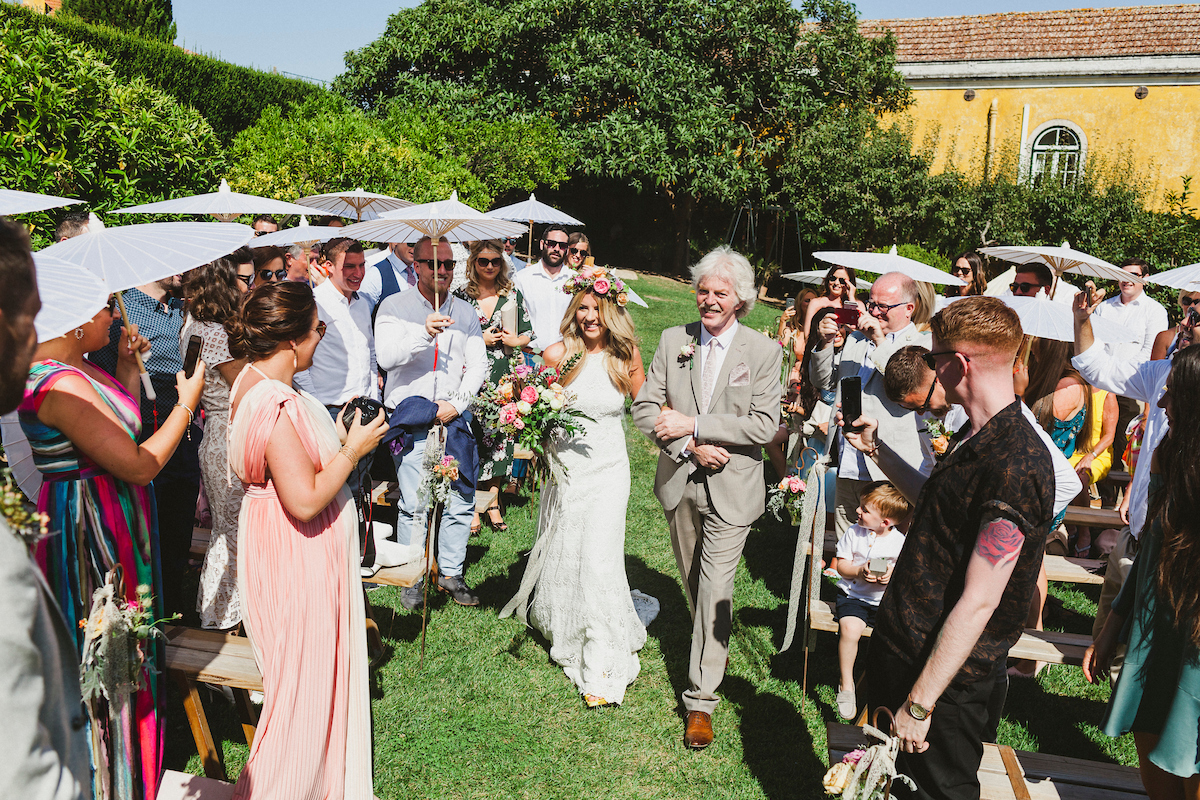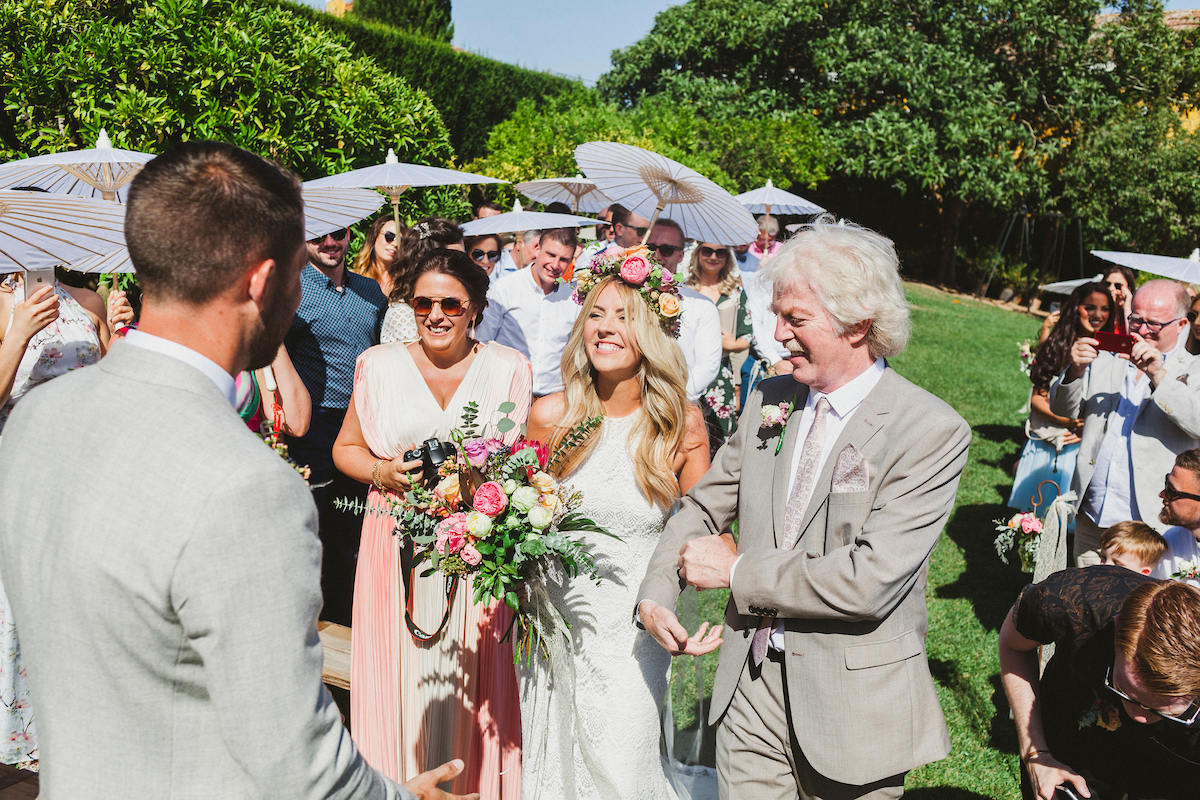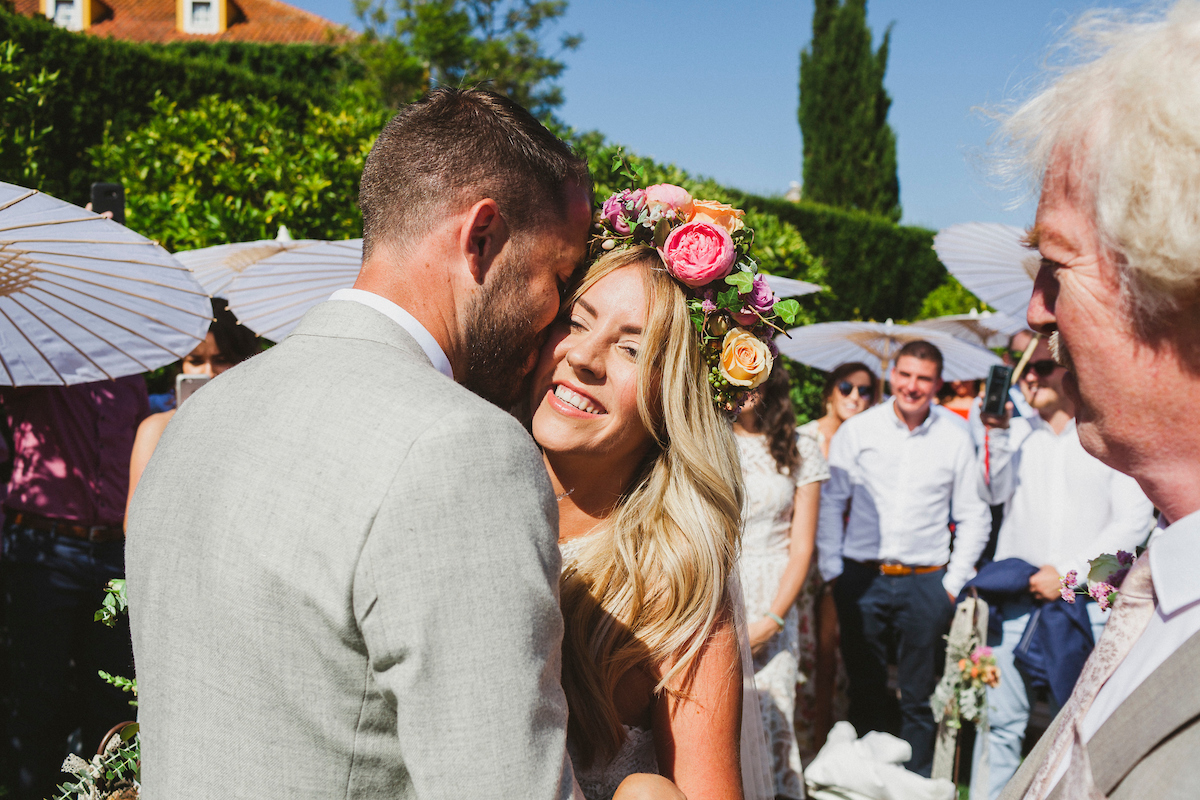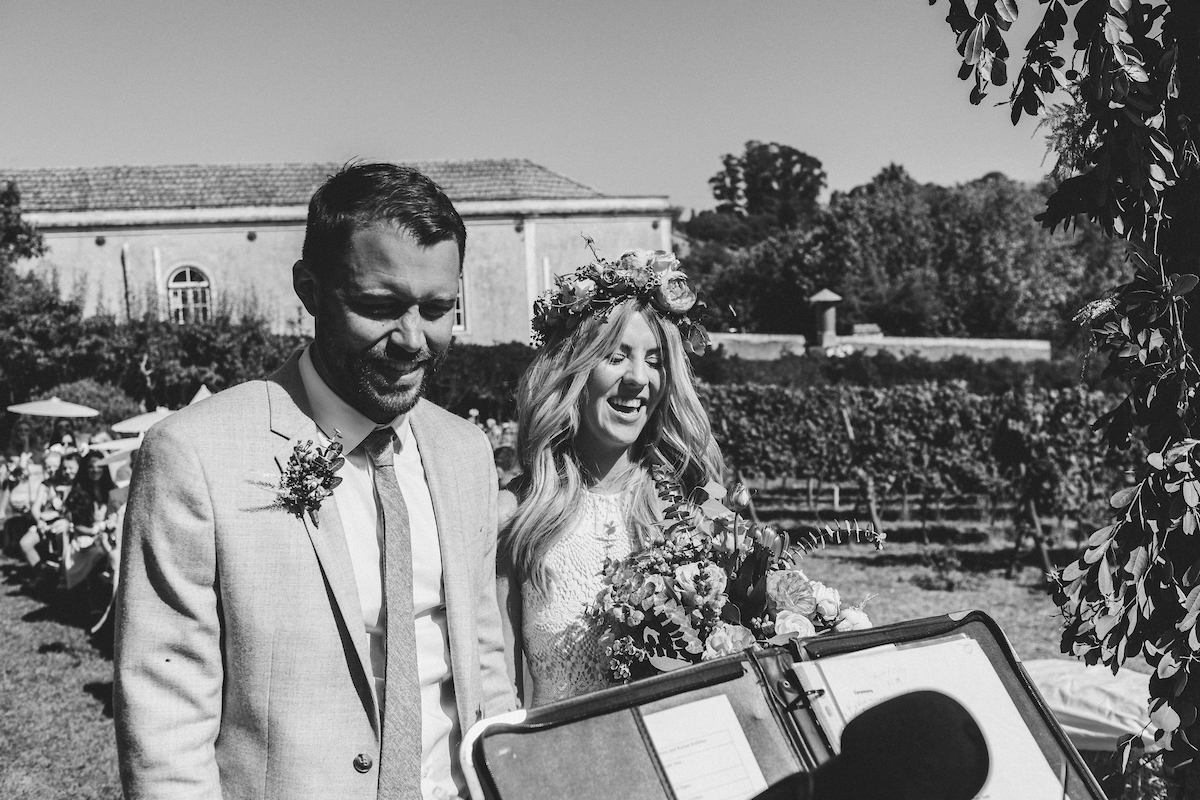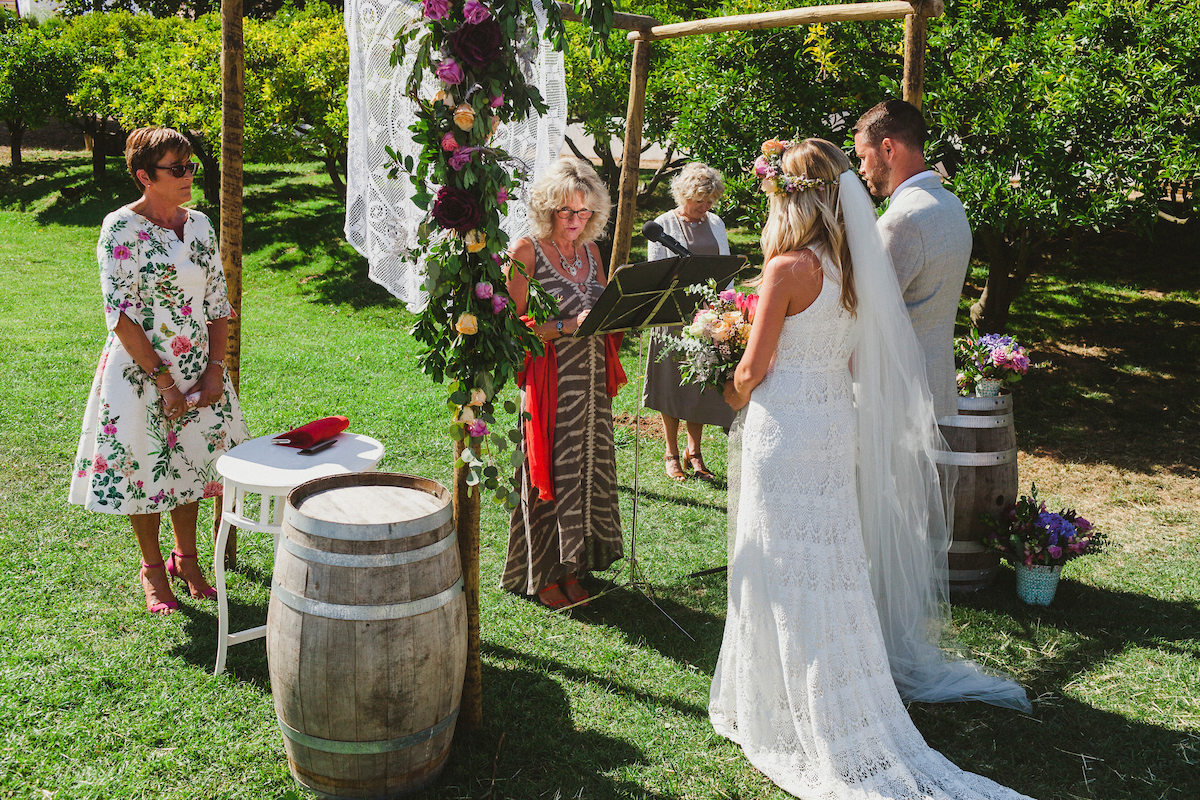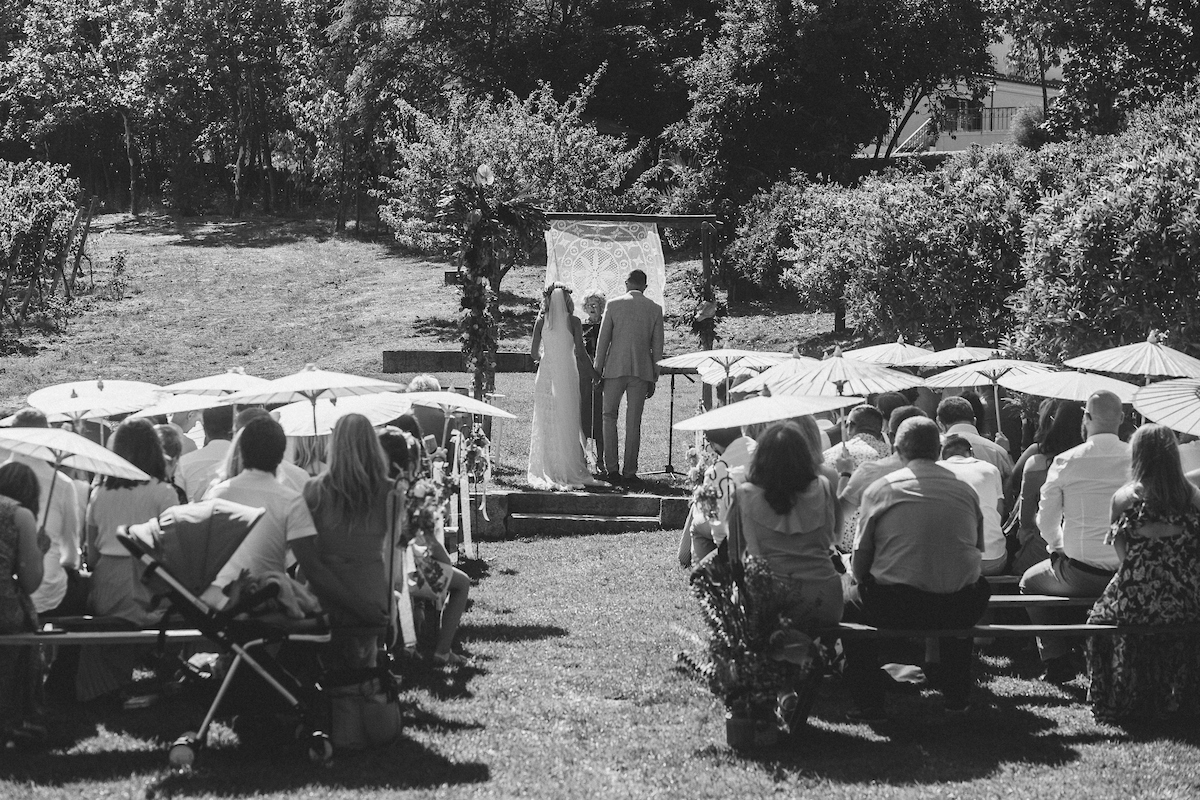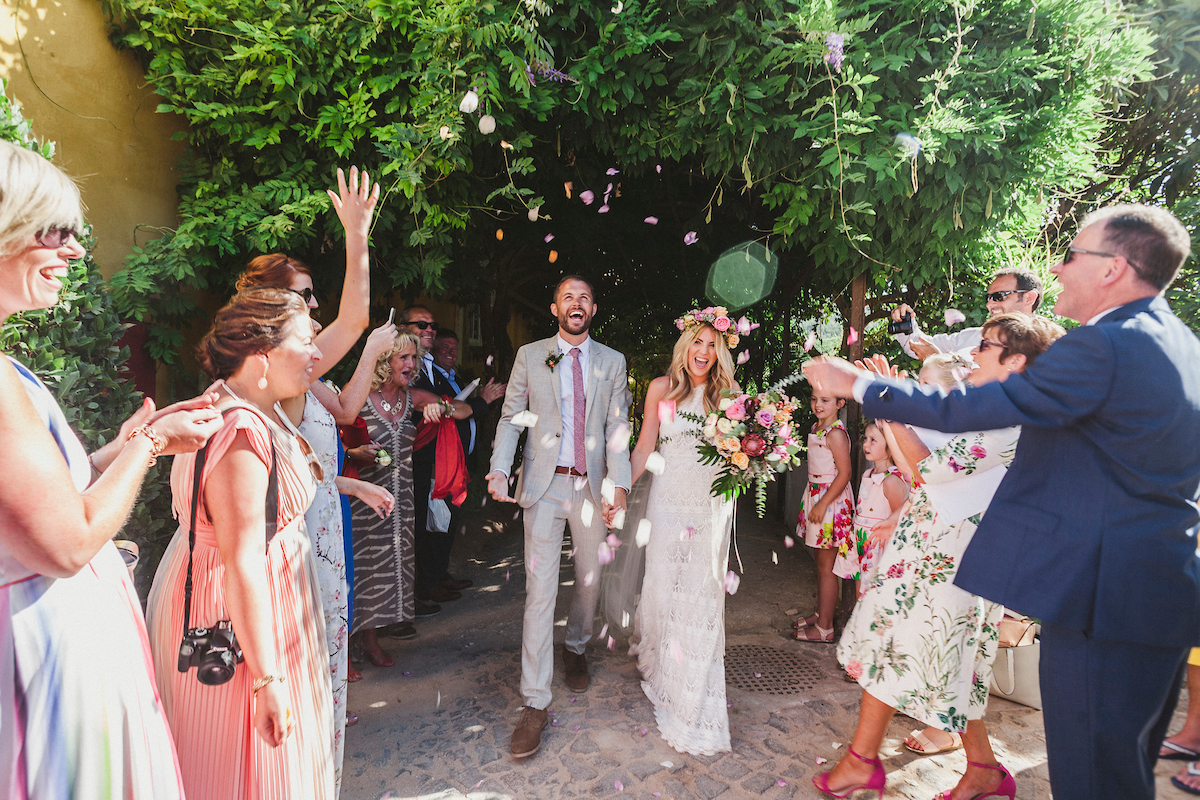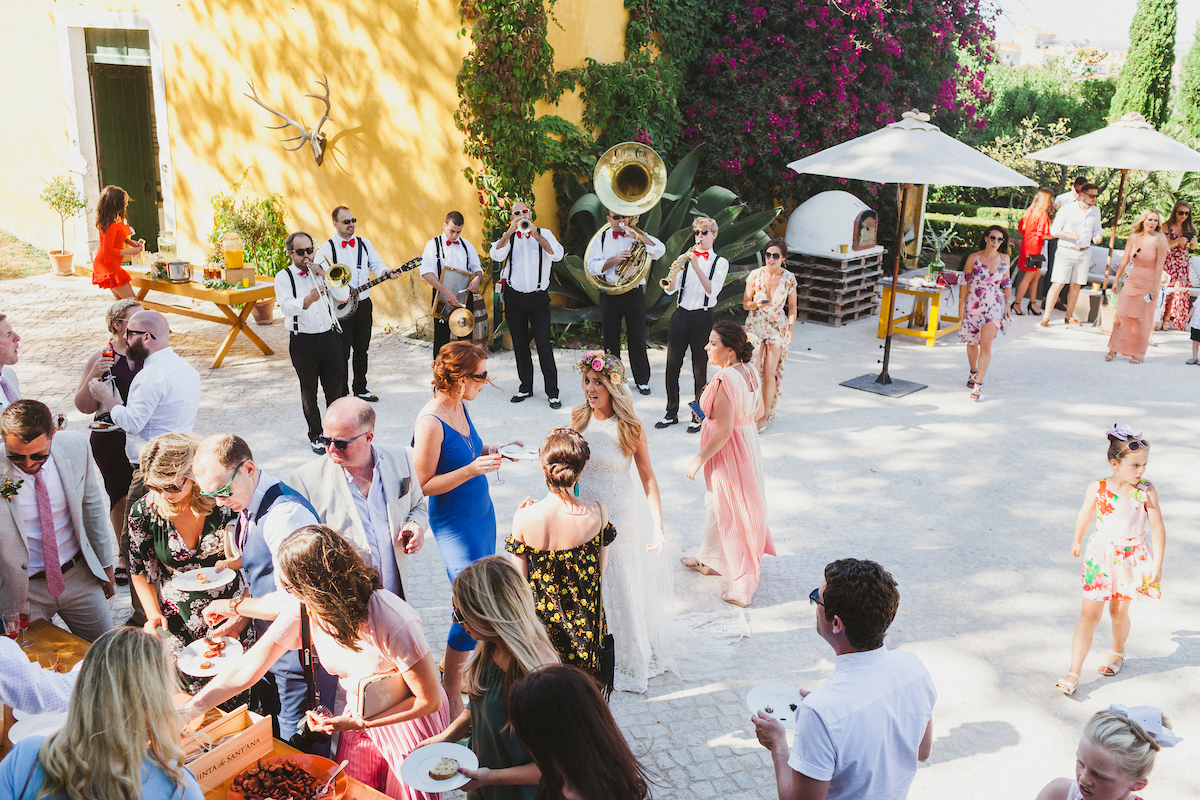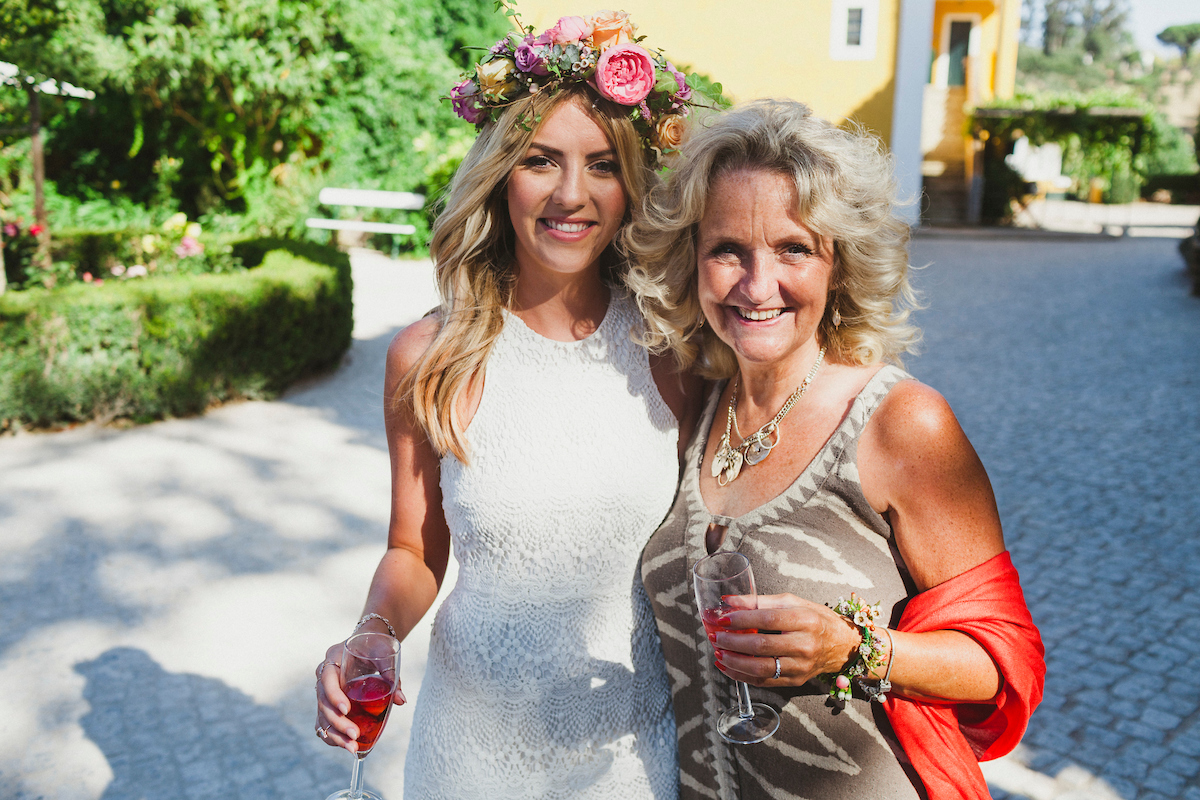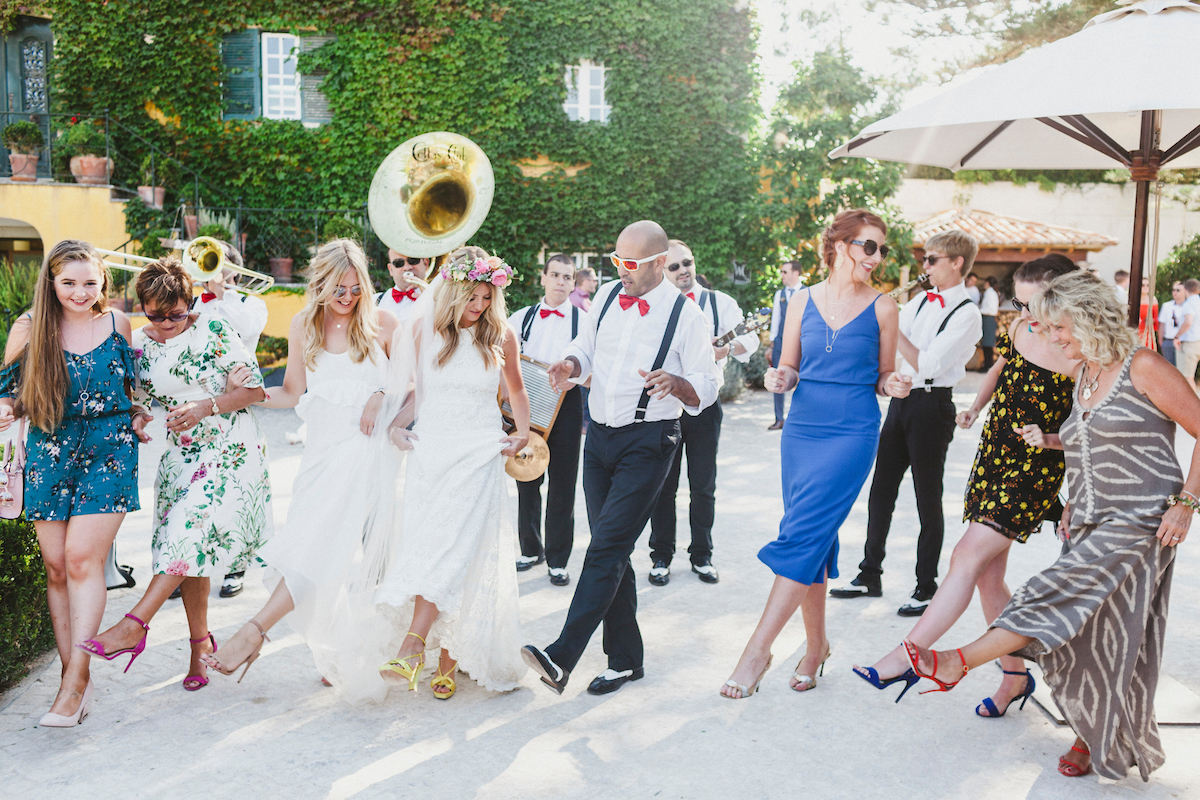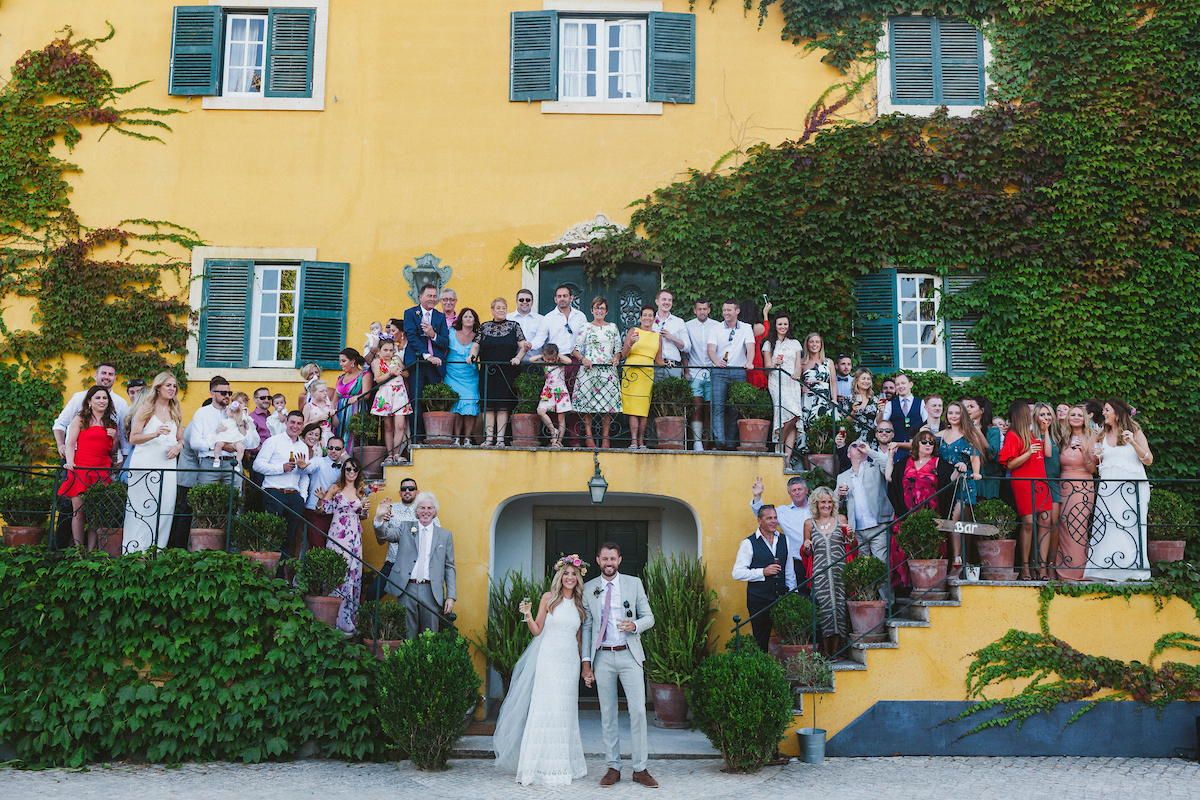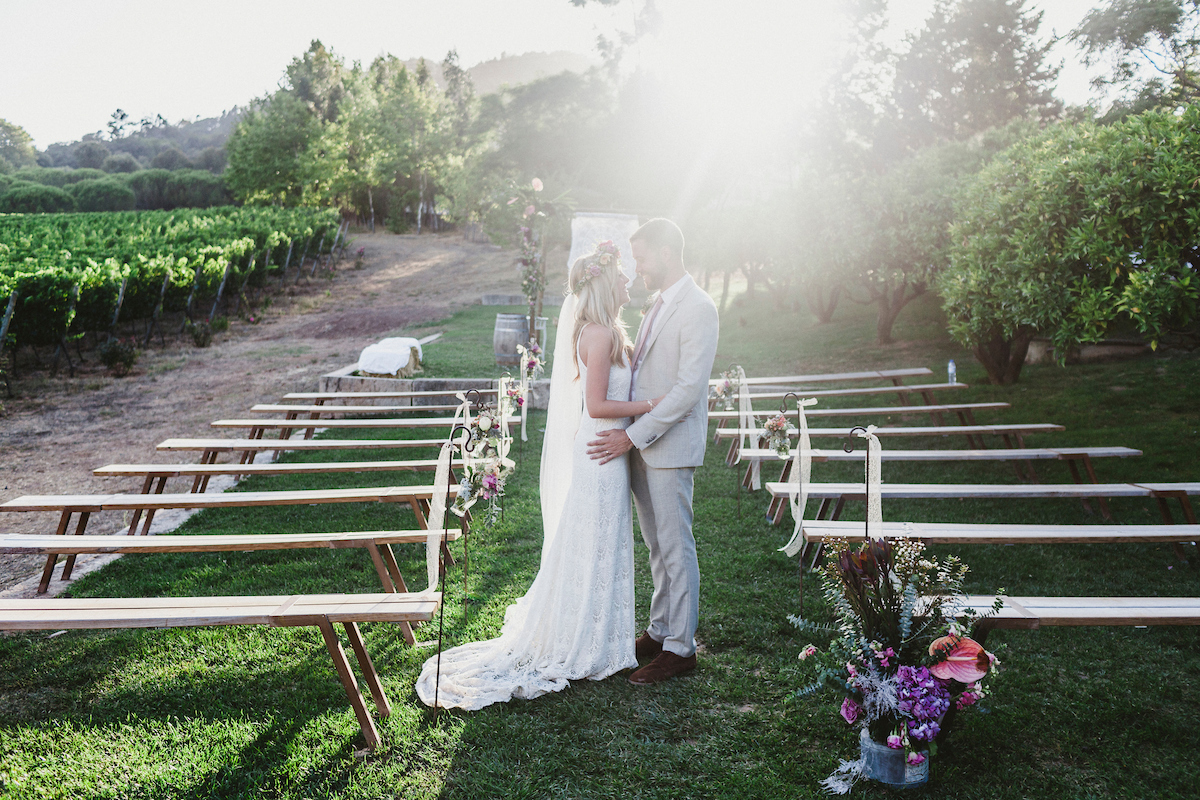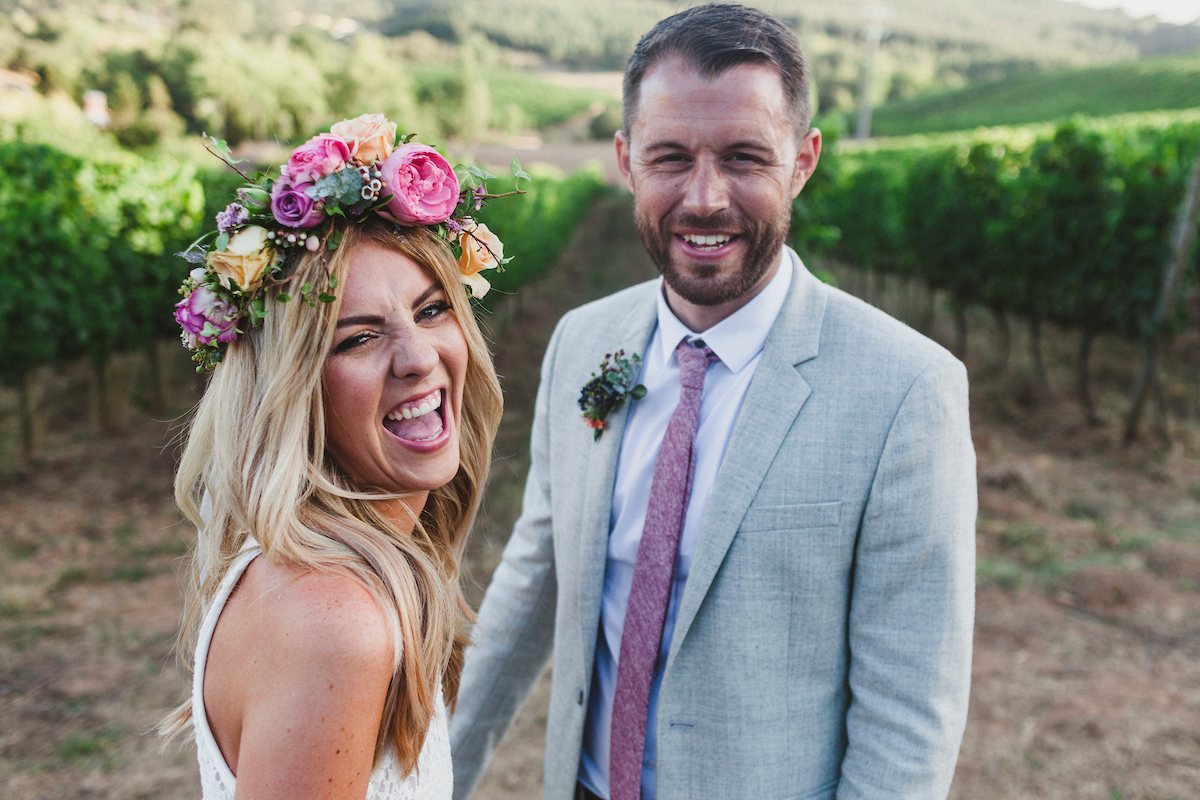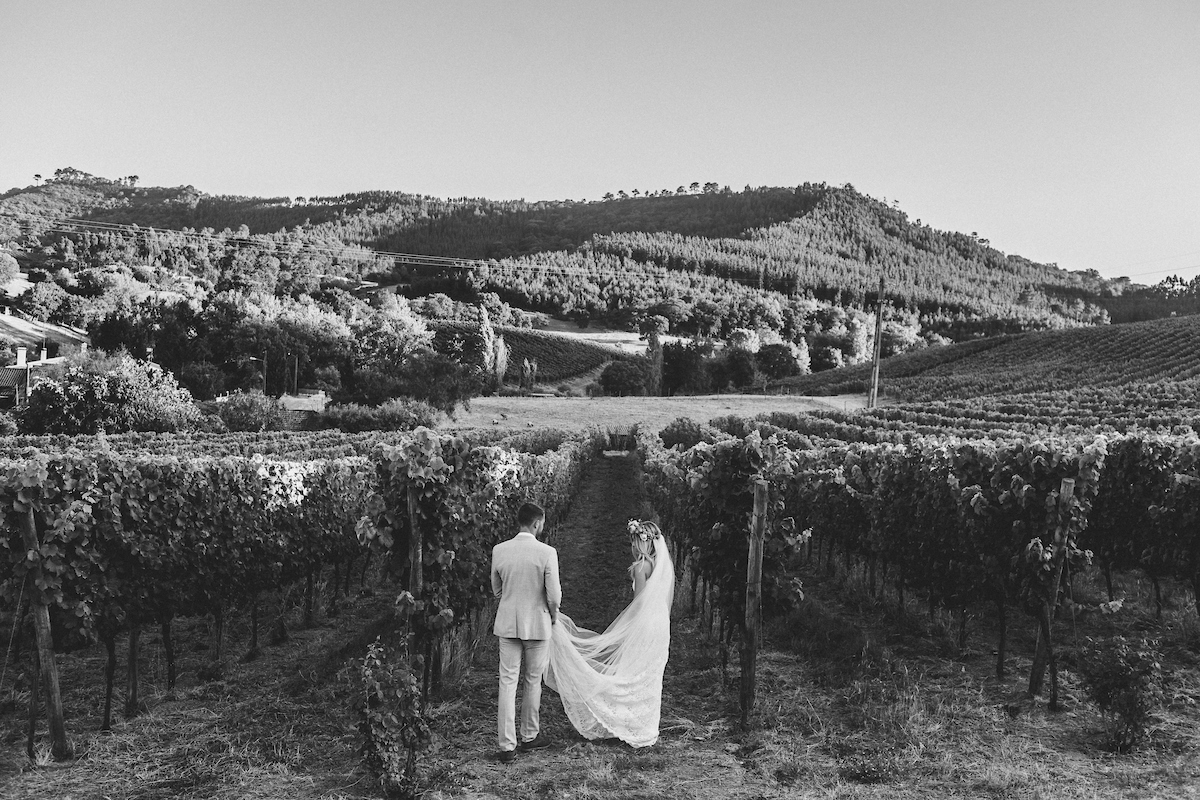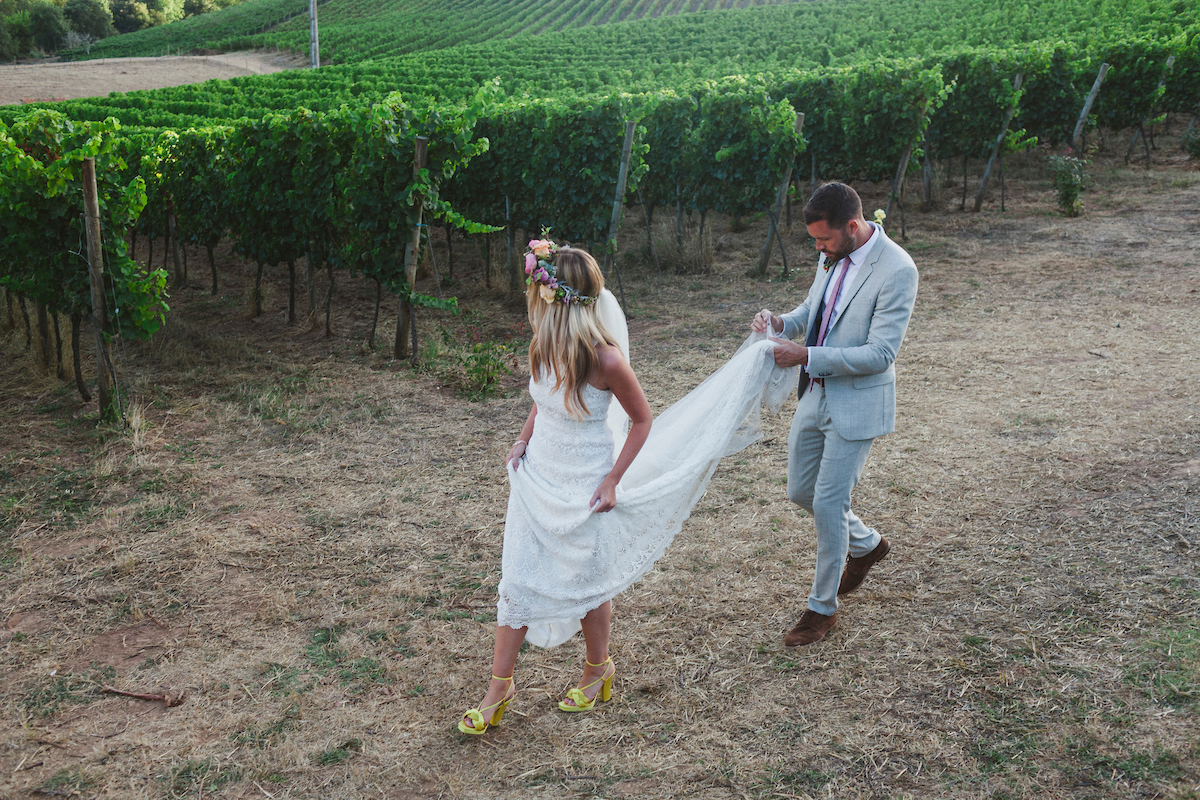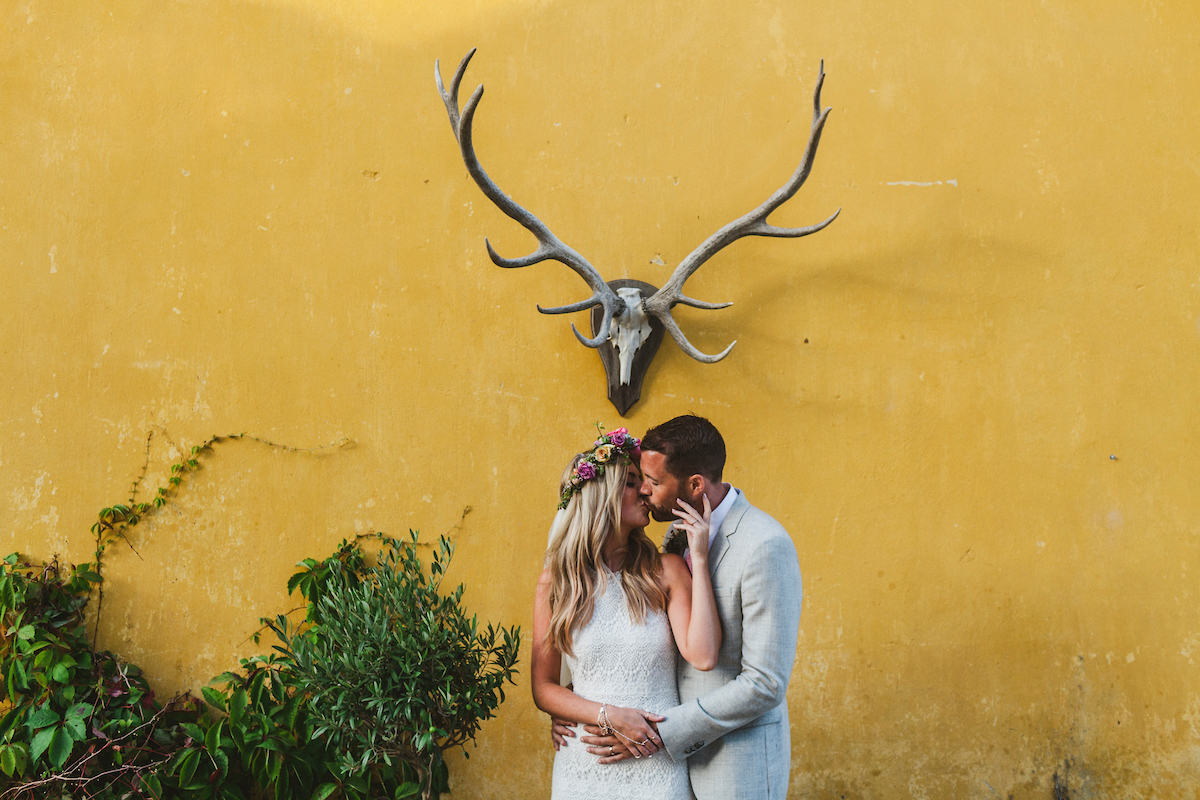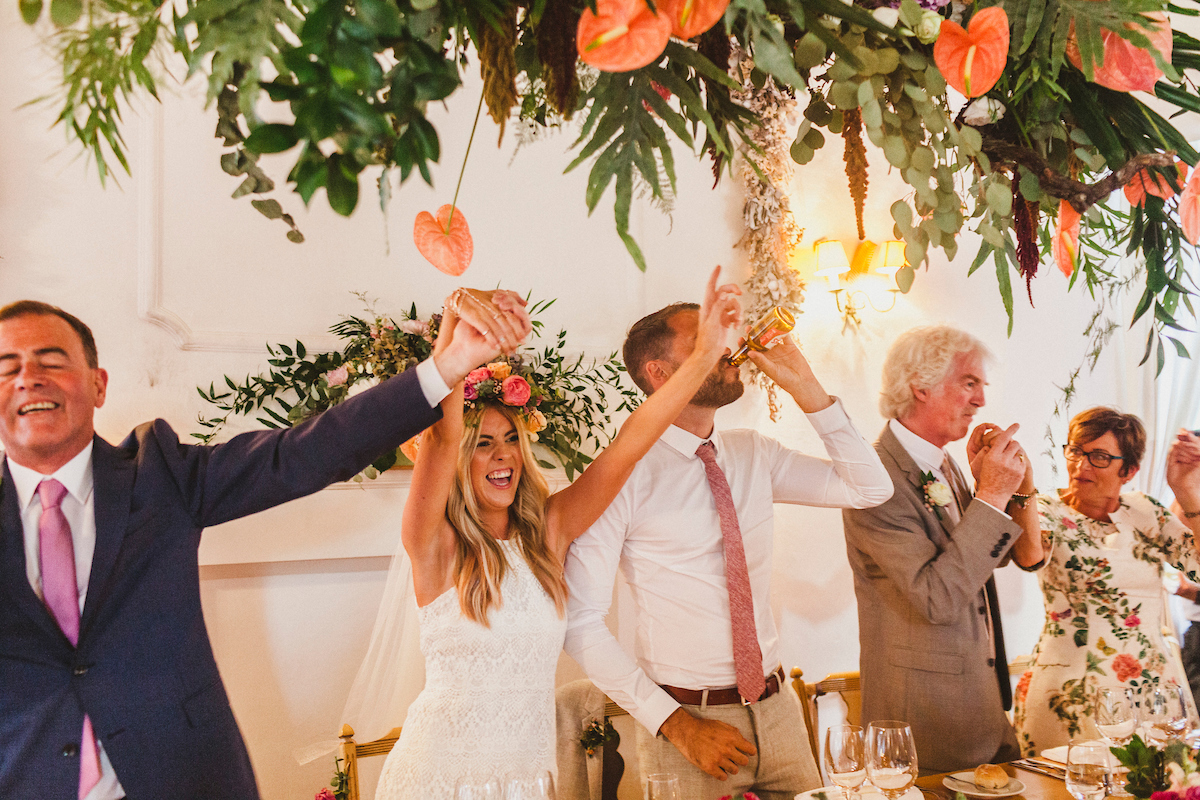 S T U N N I N G
If you would like to look at the Daughters of Simone collection then get in touch to book in. The new 2018 collection launches next week and I can't wait to see what it brings.
Much love,
Claire xx